Anyone who dreams of visiting Copenhagen should have known that the city is one of the world's most expansive destinations to visit. This is not surprising since most of Copenhagen's is highly rated and top-notch quality. But, for budget travellers, this can make finding an inexpensive meal and accommodation challenging. Despite the high price tag though, the city is still one of the best places to visit on the planet. As long as you follow some of the money-saving tips below, you can surely experience the best of the city on a budget:
Choose an Economical Accommodation
copenhagen serviced apartments are more economical than hotel rooms. They are clean and built with modern designs, offering guests with a unique experience. They are especially a great option if you travelling with a group. An apartment has separate bedrooms, a living room, a kitchen, and other spaces you may need for a more comfortable stay. Consider choosing an apartment in the city centre so you don't have to spend money on public transportation because everything is just within a short distance.
Know where to Eat
If you are looking to have the finest dining in the world, you can have it in Copenhagen. But, if you are visiting the city on a budget, you need to look for high-quality eateries you can afford. Fortunately, you can find lots of them throughout the city, offering the popular open-faced sandwich that is unique in the city. You can visit restaurants such as Café Klimt, Magstraede 16, and LeLe Street Kitchen City and enjoy great meals without spending a fortune. But, to save more money, consider buying food from a local grocery store.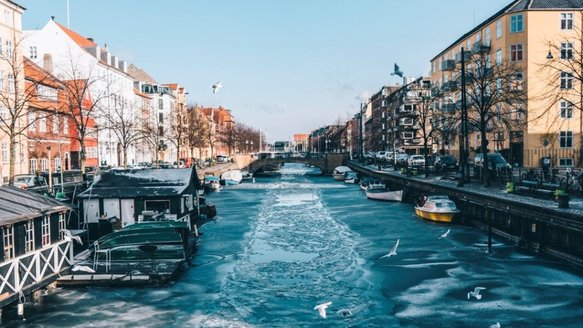 Plan for What to Do There
You can only get the most of your Copenhagen visit when you explore what the city has to offer. This is possible even if you just walk around the city, although you can also rent a bike to see it with easier access. If you visit the city in summer, you can ride a bike for free. You just have to pay about a 20 DKK deposit that you can get back when you return the bike.
If you want to explore the best of Copenhagen for yourself, purchase a day or 72-hour cOPENhagen Card. It costs $45-$90 and you will have free access to museums and public transportation. In fact, this card can help you get a discount at restaurants and shops. Also, you can use it to get free admission to attractions such as Tivoli Gardens.