Granby is located three hours away from Ottawa, past Montreal. If you are thinking about the stay nearby, there are many hotels available with the zoo packages. So feel free to browse. Here are some of the tips and out of town activities when you Visite au Zoo Granby.
Always bring picnic lunch along and a cooler as well. The zoo will always encourage you to bring your own food and they also let you rent a wagon, single or double stroller. You may find many visitors towing wagons with the coolers on top.
Then always carry a map and a passport at the front gates. You will find so many stamps in the zoo to collect. The first stop would be Afrika Pavilion where you may find zebras, flamingos, giraffes and hippos. Speaking of hippos, there will also be Hippo River where you can have a close up of hippos under water. Then you can also find other installations like desert jeep, Madagascar style plan etc. for the kids to climb on. Then comes the rides park where most of the rides are free. Then came the South America.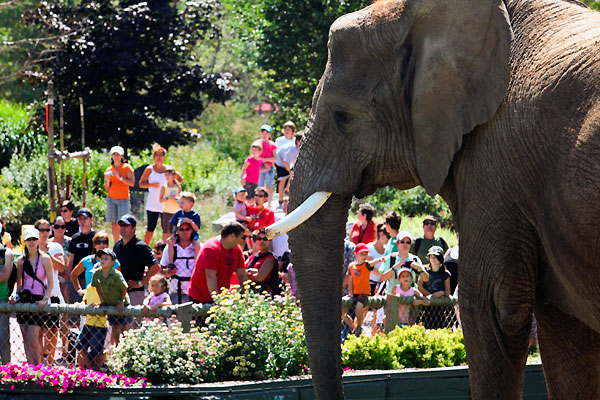 Don't forget to try the ice cream in the amusement park and Orient Express elevated train as well to have an aerial view of Asia. You may have to pay a few charges to ride this. Then comes the petting zoo where you can visit the pigs and goats up close. Don't forget to visit the water park as well. There you may want to try the splash pad and the lazy river.
The place is a great idea to visit. You will surely be impressed by the price, cleanliness, quality of care, animals as well as the installations. The zoo is open all winters and summers. They also host a special Halloween themed events in the second week of October till the month ends.
For more information on the hotels, campsites and the zoo itself, you can call the Tourist Information Center at 1-866-472-6292. You can also check the same on the Granby Bromont Tourist website. It is also recommended to check the map on the Granby Zoo's website before you pay a visit to the place so as to gain an idea on where to go and how to go.